Tips for Effective Online Learning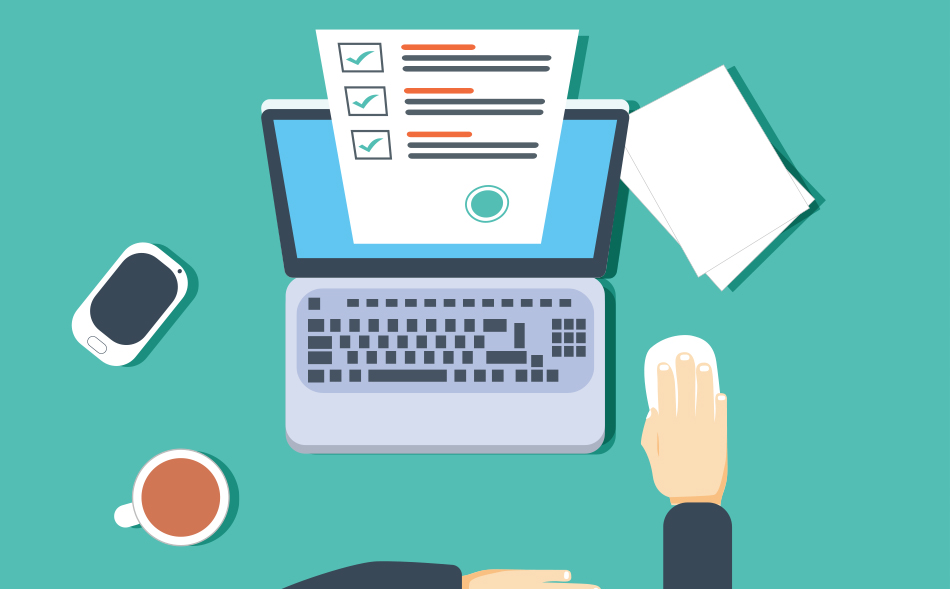 Tips for Effective Online Learning: Great fortitude is as one of the most effective tips for online learning. During the Covid-19 Pandemic, any institutions of learning have taken the classroom to online space thereby increasing the chances wards going to learning. Regardless of the situation, new things were passed on to the online space and making education take over the internet with searches alone for words linked to schools especially in the search for ambiguity.
Tips for Effective Online Learning
Plan Well
Be optimistic towards your study.
Know your Learning Style
Set your Study Goals
Prepare a Timetable
Avoid unnecessary stuff
Create a conducive Study environment
Have Lecture notes
Have the correct study tools
Break Your study
Eat Good Foods
Create Study Chats
Communicate Well
Have a timer.
Celebrate Wins
Assess Your Study environment
Stick to your plans
Have a to-do list
Read
Get help.
 PLAN WELL
How often do you create time for yourself alone and think about your level of situation welfare? Create a time you will sit down, reason some things that need to be tackled for a successful online class. Know how to plan well so as to have good grades.
Planning your activities first before embarking on your role or something can be healthy for you.
Read: Top 10 Online Schools for Graphic Design
BE OPTIMISTIC TOWARDS YOUR STUDY
Don't be this kind of fellow that does not believe in attending a school. A positive mind towards going to a school can make your dreams and goals alive. The best way to have a positive mind is to believe in yourself.
Don't lose the opportunity of attending an online class. Be determined.
This is one of the effective tips for an online learning.
KNOW YOUR LEARNING STYLE
What works for others, may not walk for you!! What others see as a learning style can be a distraction for you. Know what works for you. Follow it up and you will be amazed by what you have known and achieved.
This is one of the effective tips for an online school.
SET YOUR STUDY GOALS
Know your study plans. What do you tend to achieve after reading a particular chapter? How many hours do you think you can finish at the said time? What do you want to study at that time? Set a goal for yourself.
Read: 15 Online Schools Counseling Programs
PREPARE A TIMETABLE
Yes!! This is very important. Don't let your study time clash with your other chores. Have a timetable that will benefit your study and other activities. Set one today if you haven't.
AVOID UNNECESSARY STUFF
Stuff like procrastinating study time can be dangerous to you. You may end up not doing anything for that day. The best way you can avoid them is by starting early and having a positive mindset to begin.
CREATE A CONDUCIVE STUDY ENVIRONMENT
Have a place to study. An environment is full of vibes to read. A place where you can easily get the knowledge of what you need to know and also, how to study best.
HAVE LECTURE NOTES
Write down what you learnt during the course of the class. Make some points tag well with the tutor words. Don't try to flip back to words that weren't made mentioned in the class. Make some notes out of the online class.
This is one of the effective tips for an online school.
HAVE THE CORRECT STUDY TOOLS
Don't start looking for where to get a particular study material when you don't actually have one. Know the materials you need before starting the online class. Store them in a safe place environment where you will be able to check the finished ones and get new ones.
BREAK YOUR STUDY
The best way to get what you have learnt is to take a break during the course of study. Set intervals between your study lifestyle. Know when to take a short break.
EAT GOOD FOODS
Eating healthy can boost your brain development to a higher level. The amount of food you eat daily and what you eat determines your level of Intake knowledge. Good foods can boost your learning morals.
Read: 15 Most Affordable Michigan Online Schools
CREATE STUDY CHATS
Don't read alone sometimes. Reading with others once in a while can boost your confidence in that particular course or subject. Talk to people who are ready to learn with you. Involve yourself with others.
This is one of the effective tips for an online school.
COMMUNICATE WELL
Have chats with your friends, colleagues and professors. Do not be idle when classes are going on. Create a time for such if you are busy and learn how to drop conversations that could help.
HAVE A TIMER
How many hours do you want to study? What are your plans for this study period? How can you get so many things done in less than your speculated time? Have a timer.
CELEBRATE WINS
It could be small, It could be very very small. No matter what, celebrate your wins. Celebrate your Study gains. What you have learnt celebrate it. What you know, celebrate it.
ASSESS YOUR STUDY ENVIRONMENT
Check out where you want to study. Is it okay or is it out of bounds for you to study? What are the modes of studying in that environment? Can you get anything there? Assess your study environment.
This is one of the effective tips for an online school.
STICK TO YOUR PLANS
Don't sway from your plans. Don't let anything come in between what you have planned. Be specific on what you want. Stick to your plans.
HAVE A TO-DO LIST
Create a list of what you want to achieve, The time to achieve such, when to achieve it and how to go about it. Be creative in your dealings with your study list.
READ
READ READ READ!!. Study well, gain what you need to gain. What are the mains of reading the particular course? Skim then read thoroughly.
GET HELP
Don't be afraid to seek help when you don't understand what you were taught. You can get online tutors or perhaps meet your friends or colleagues for help.
Read: 11 Best Online Schools In South Africa | Official Portal
Conclusion
The best way to achieve good and effective online schooling is to see beyond what you are about to begin. Remember to stay glued to your plans and find what can help you to achieve your aims.
These are the best effective tips for online school.
FAQS on Tips for Effective Online Learning
TIPS FOR EFFECTIVE ONLINE LEARNING
1. Plan Well
2.Be optimistic towards your study.
3. Know your Learning Style
4. Set your Study Goals
5. Prepare a Timetable
6. Avoid unnecessary stuff
7. Create a conducive Study environment
8. Have Lecture notes
9. Have the correct study tools
10. Break Your study
11. Eat Good Foods
12. Create Study Chats
13. Communicate Well
14. Have a timer.
15. Celebrate Wins
16. Assess Your Study environment
17. Stick to your plans
18. Have a to-do list
19. Read
20. Get help.
IS ONLINE LEARNING PRODUCTIVE?
 Yes. Recently online learning has changed many lives and still changing.
WHO CAN BENEFIT FROM THE ONLINE LEARNING?
AGE bracket isn't something that should be seen as a stopping force. Everyone can learn and be a master in online schooling.
ARE ONLINE LEARNING ACCEPTED EVERYWHERE?
WELL, yes. Most country's educational systems are taking it into play.
ARE THERE FREE COURSES ONLINE?
YES. Schools are making use of the internet for their lecturer's work and gaining from it well.
REFERENCES
RECOMMENDATION