International Scholarships at SRH Berlin – Germany: The funding of  SRH Berlin International Scholarships program is ongoing. You can apply now.
The funding program is available for the 2022-2023 academic session.
SRH is offering partial scholarships to first-year students of SRH Berlin Bachelor and Master's program. Students that have applied and been accepted in the applied program are eligible to participate in this scholarship program. The award will be up to 50% program fee for the first year.
All You Need to Know 
Amazing chance to get financial assistance in Germany.
SRH Berlin University of Applied Sciences is a state-accredited private university in Berlin part of SRH Holding. It is ranked 148th nationwide. It is the ultimate interdisciplinary, scientific, and cosmopolitan educational institution.
Why choose to study with SRH Berlin University of Applied Sciences? Berlin University of Applied Sciences is very students centric. The teachers at SRH are not lecturers but life coaches for the students that help them develop specialized knowledge and improve their soft skills.
Deadline for Application : There are no application deadlines for study programs at SRH. Students are, however, advised to apply four months before the commencing of their respective semesters. A scholarship application must be made in 2 weeks upon receiving the invitation to apply.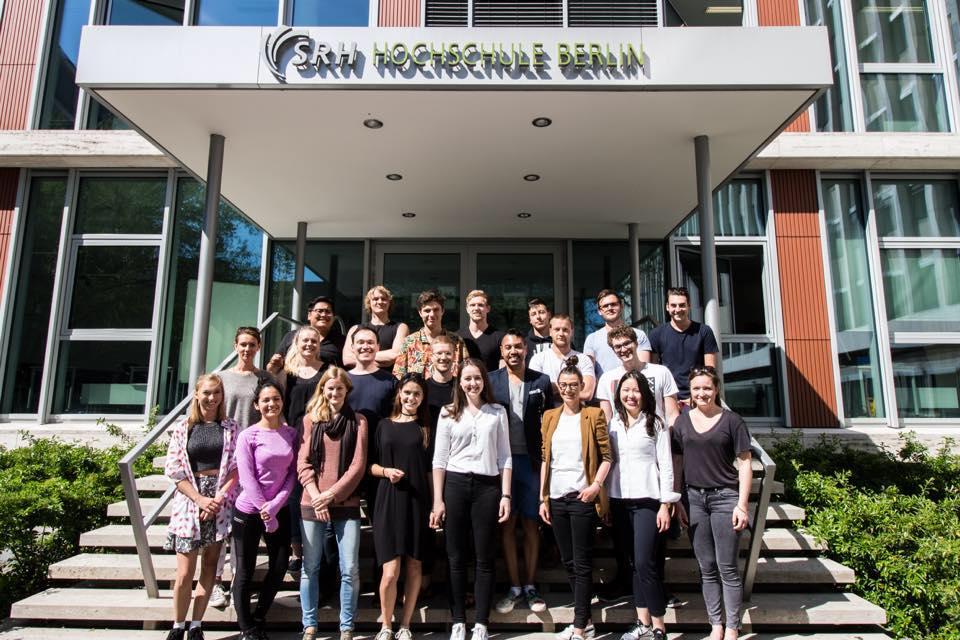 SRH Berlin International Scholarships Brief Description
University or Organization: SRH Berlin University of Applied Sciences
Department: NA
Course Level: Bachelor or Master
Award: 50% Tuition fee
Number of Awards: NA
Access Mode: Online
Nationality: Domestic and International
The award can be taken in Germany.
Eligibility for SRH Berlin International Scholarships 
Countries: All home countries and international students can apply.
Courses: Bachelor or master degree programs in management, creative, or technology offered at SRH can be applied for.
Criteria: To be eligible, the applicants must meet all the following/given criteria:
The applicants must have an acceptance letter from SRH Berlin University of Applied Sciences.
How to Apply
Students must visit the application portal of the university and submit their admission applications. Students that meet the criteria of the scholarship will be considered automatically.
The students are required to present the following documents to the university:
Official High School Transcripts
Bachelor's degree
Letter of Motivation
Resume with photograph
Letter of recommendation
Passport
Students must submit an online application with all requirements met.
The students must submit scores of the following English language proficiency tests:
TOEFL 87 ibt
TOEFL 79 – 86 ibt (with additional agreement)
TOEIC 785 (Listening/Reading 785, Speaking 160, Writing 150)
IELTS (academic) 6.5 average – please see Language Centre guidelines if results differ
CAE (grade A, B, or C)
CPE (grade A, B, or C)
FCE (grade A, B, or C)
Pearson English Test Academic (PTE-A) 59 points
Lingua skill: 176 – 184 (CES) – all four skills required
Benefits
The applicants selected by the university will be provided scholarships that cover up to 50% of first-year tuition fees.